We need YOUR help!
Please consider volunteering to help at the Sandy Corley Memorial Run
Look at the roles we need
We need help at these times:
Wednesday 7 -10
Thursday 6-10
Friday 9:00am-10:00pm
Please email biker4312@aol.com or call 231-740-4565
---
MUGS - Limited Quantity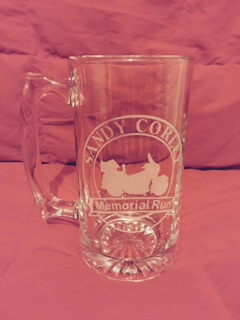 Large Glass mug $15.00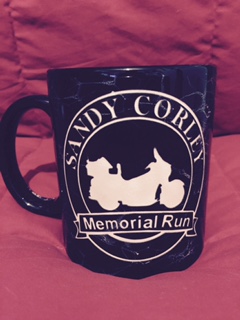 Coffee mug $10.00
Limited amounts of each
they are available at Sandy's right now or at registration tent starting Wednesday at noon!
These will NOT be filled at Beer Tent
---

27th Annual Sandy Corley Memorial Run Pre-Party!
Saturday May 30th
Fremont Moose Lodge
5 p.m. till close (12 a.m.)
$12.00 Steak or Chicken Dinner from 5pm – 8pm
Cash Bar
Raffle Baskets
SCMR Event and raffle bike tickets available for purchase
Performance by Image
Please join us for food, fun, and great company!
Event proceeds benefit the Sandy Corley Memorial Run Fund at Mercy Health Partners, The Johnson Family Cancer Center.
The Sandy Corley Memorial Run is one of the largest fund raisers for cancer treatment and equipment in the State of Michigan.
Jackyl is joining us again this year!
Craft Fair
Sandy's Harley-Davidson is hosting a Vendor Craft Fair. We hope, with your help and the help from our community, that this craft fair will be a wonderful experience for both vendors and customers.
If you would like to participate in this years' craft fair, please complete the attached form and return along with your check to secure your booth space in this fair.
Checks should be made payable to SCMR Fund and mailed to the address listed on the form. Please note that we are only allowing one Direct Sales Representative per Company to be represented at our event. The first applicant to return their completed form and registration fee will secure their spot.
2014 Winner of
26th Annual Sandy Corley Memorial Run Raffle Bike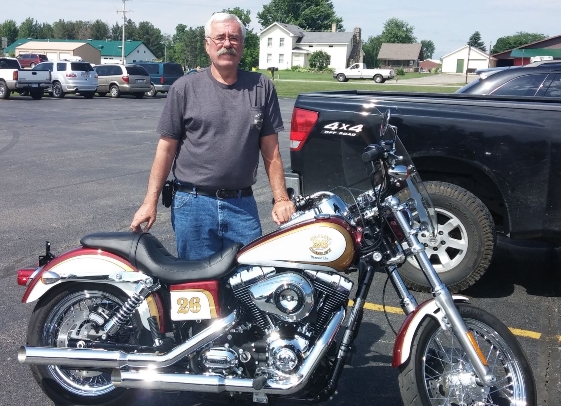 Your Donated Items Help!
We're looking for more auction items for our World-Famous HOG Auction.
This auction raises money to help fund cancer research and treatment.
The item you donate could help fund the cure for CANCER! Spread the word and CONTACT US for more information on the auction.
You can DOWNLOAD the donation sheet here. Print a copy to share with friends, family and co-workers.
Here are some pictures of previous auction items:
Primitive Camping
Opens Wednesday at 12:00 Noon – $10.00 per person per day (Weds. only)
Must have event ticket for early camping or trailer drop-off.
Get your tickets early!
$60 in advance, $70 starting 6/10 at 10:00 pm
Includes 3 nights of rustic camping on-site! Fireworks, Ride-in Bike Show, Field Events, World Famous H.O.G. Auction, Self-Guided Tour through West Michigan, Forgotten Eagles Beverage Tent.
Adult Party Atmosphere \ Food Available \ No Pets Please!
Raffle: $5 Donation
2015 Harley-Davidson Lowrider.
Event proceeds benefit the Sandy Corley Memorial Run Fund at Mercy Health Partners, Johnson Family Center for Cancer Care.
For vendor information call:
Keith Rollston: 231.519.1595
Garry Bredeweg: 616.437.6972 – garyb1584@gmail.com